Entry level campervan, suitable for 2 adults or small family, (ie 2 adults & 1 child not requiring baby or booster seat).
The 4 Berth Voyager is a spacious campervan that suits a family of 4 or 4 adults looking to travel on a budget. Vehicle includes kitchen, microwave, and 2 double beds but no toilet or shower.
The 2 Berth Venturer is designed for two people that want lots of room. Fully optioned with kitchen incl microwave, toilet, shower, hot & cold water, TV & DVD Player and king bed.
The 2 Berth Trailblazer is a compact full feature campervan with kitchen, toilet, shower with hot & cold water, Large 1.90m Double bed, 110L Fridge and TV/DVD.
The popular 4 Berth Explorer is fully optioned with kitchen, microwave, shower, toilet, hot & cold water & 2 double beds.
The 6 Berth Frontier is a well designed and spacious motorhome designed for 6 people. Fully optioned with loads of space.
---
New Zealand Depot Locations (click map)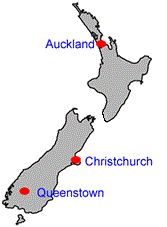 ---
Ph:1300 431 468
within Australia
Ph: 0800 431 468
within New Zealand
---
Campervan Pricing*
*Important: To calculate pricing multiply the number of days x the price on day of pickup. Please note: Even if the price changes during the following week(s) the price remains the same per day as date of pickup.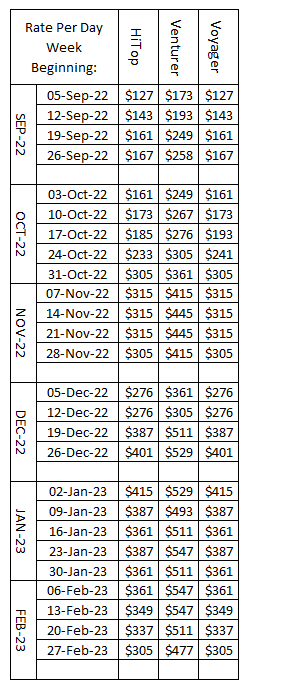 ---
Campervan Pricing (continued)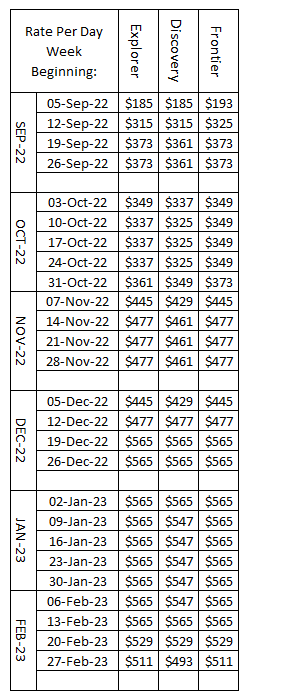 ---
Price & Availability
For confirmation of terms and conditions and to confirm availability
please contact us using any of the following methods;


NB: These prices are valid for Australian and New Zealand drivers licence holders only. International drivers should contact us for a quotation
---