The Ultima is the premier 2 berth campervan in the Market. Suitable for 2 Adults this vehicle includes flexible bedding, shower, toilet, hot & cold pressurised water and reverse cycle air conditioning. Kitchen facilities include a microwave & fridge.
Maui Platinum offers the discerning traveler ultimate comfort and safety. Contemporary design with an apartment feel- warm neutral tones, wooden floors, real leather couches, reading spotlights and roomy living areas.
This campervan has been designed for a family with children. Its spacious interior is state of the art and features two living areas, leather upholstery, a modern interior and an awning for you to lounge outdoors as well as indoors.


Consider having a unique holiday in New Zealand with our campervan hire. You can control the pace that you explore the country without worrying about the hassle of booking accommodation and lugging your belongings around. Our campervans for hire are designed for comfort and include many bedding options-- king size beds, flexible bedding, 2 and 3 double beds. The interiors of our campervans are refreshingly modern and decked out with leather upholstery. They also have convenient features like hot and cold pressurised water. Browse through the different models of campervans available in our New Zealand range and we're certain you can find something to suit your needs.
Ph:1300 431 468
within Australia
Ph: 0800 431 468
within New Zealand
---
Self Drive Pty Ltd offers campervan hire services with luxury apartment feel. All campervans are designed for comfort and safety for families with kids. We also cater to customers who look for mobility with the luxury of space when they hire a campervan.
Pricing: Rates are per day
---
Depot Locations (click on map)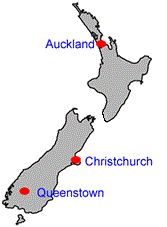 ---
Booking
For confirmation of availability and to make a booking including discussing cost of insurance options and any additional products and services please contact us using any of the following methods;
---